International Alliances
EKKI truly believes in the power of partnership and has a successful model of collaborating internationally. Trust and Transparency has been the key to our success.
We continuously aim to provide exceptional pumping technologies for a wide range of markets & customer segments by collaborating and partnering with Technology Leaders, International Pumps & Systems Manufacturers and Global Distribution Companies.
We also provide an in-depth understanding of the Indian Market, Manufacturing & Sales Infrastructures and extended market outreach for our overseas partners. We believe 1+1 =11.
The EKKI HOMA Alliance
The EKKI Group has an International Joint Venture Alliance with HOMA Pumpenfabrik GmbH of Germany, the world leader in waste-water pumps.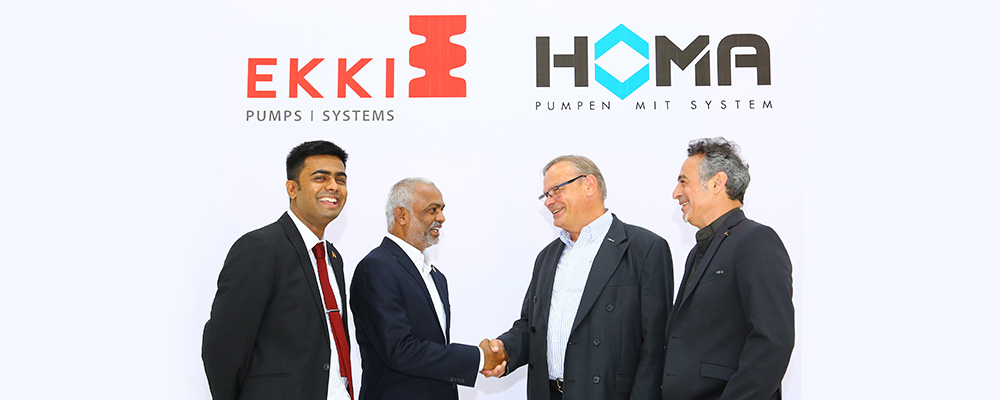 The objective of this alliance is to manufacture and sell a range of highly efficient and reliable German quality waste water pumps and systems for India and neighboring markets, benefiting from the collective strengths of both the companies. This is the first ever Indo-German JV in the field of Waste-Water pumps.
Strategic Global Distribution Partnerships
The EKKI group has several Sales & Marketing partnerships with renowned Global distribution companies. Being a family owned company we take a truly long term view in the business development and our partnerships.