Our Facilities
The Kanapathy Towers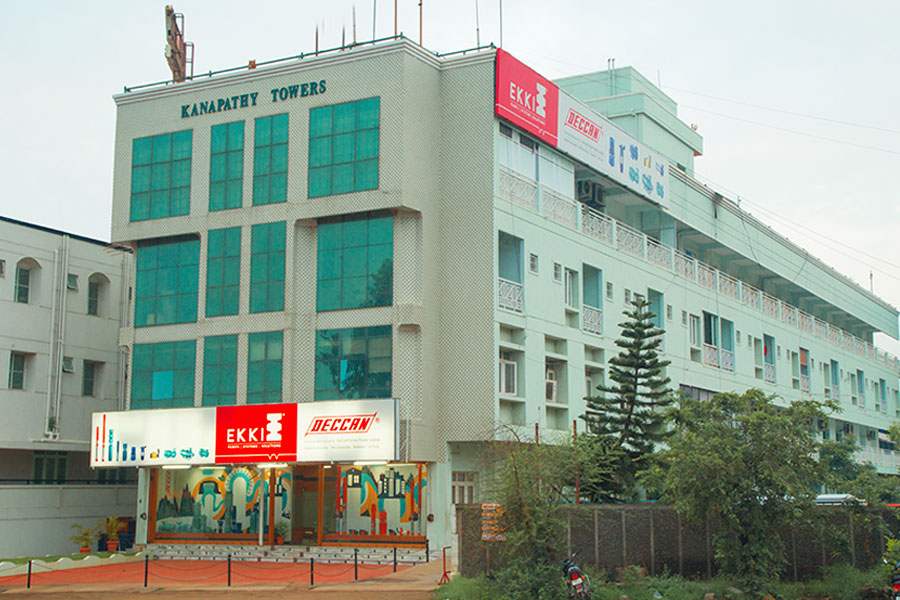 A Fantastic Global Headquarters and Business Development Center "The Kanapathy Towers" well equipped with all amenities.
EKKI Pumps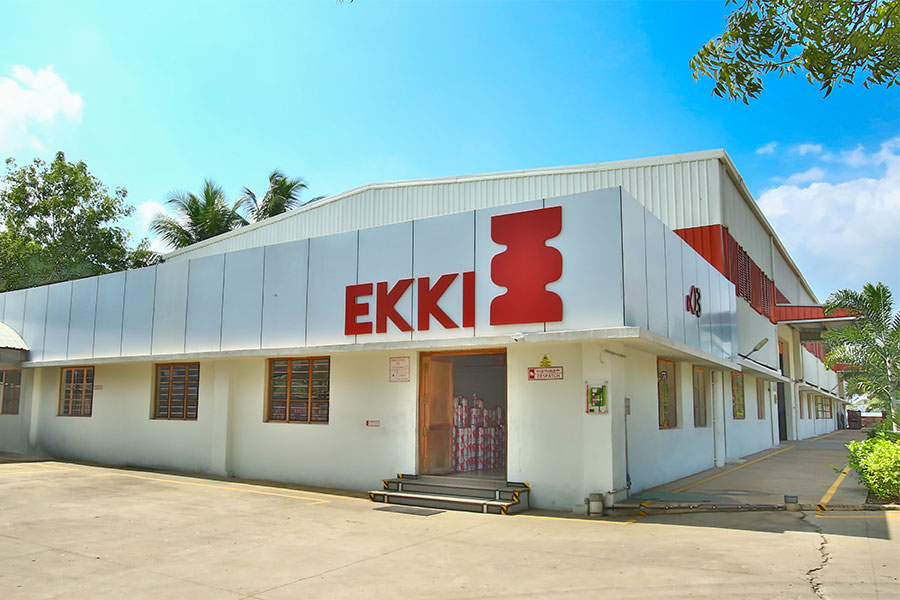 The EKKI facility functions since 2013, with the necessity to produce "EKKI" brand borehole submersible pumps. It is constructed to be one of the finest production unit in south of India with modern production technologies and lean concepts. It manufactures World-class borehole pumps ranging between 0.5 HP and 60.0 HP which includes variants from 4″, 5″, 6″, 7″ 8″ and 10″ bore diameter.
Deccan Pumps Private Limited - Unit 1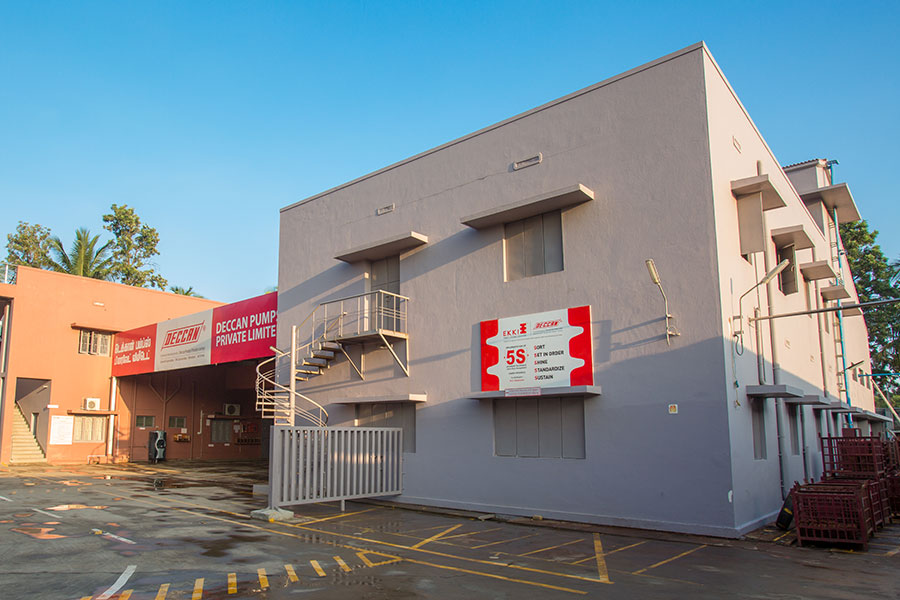 This facility of the group is equipped with state-of art machinery to manufacture Mini submersibles, Centrifugal monoblocs, Jet pumps and other surface pumps.
Deccan Pumps Private Limited - Unit 2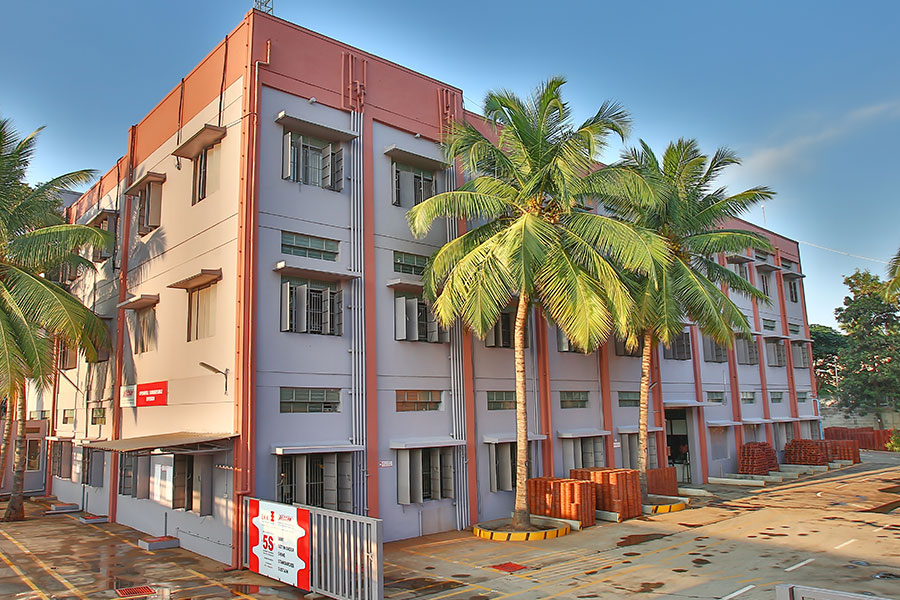 Our group is a World-leader in Open-well Submersible Technology. This division exclusively manufactures Open-well submersibles ranging from 3.0 HP to 90.0 HP. The wide range of models produced here includes vertical and horizontal variants. The well-equipped facility with latest testing equipment's is one of its kind in India.
EKKI Services Division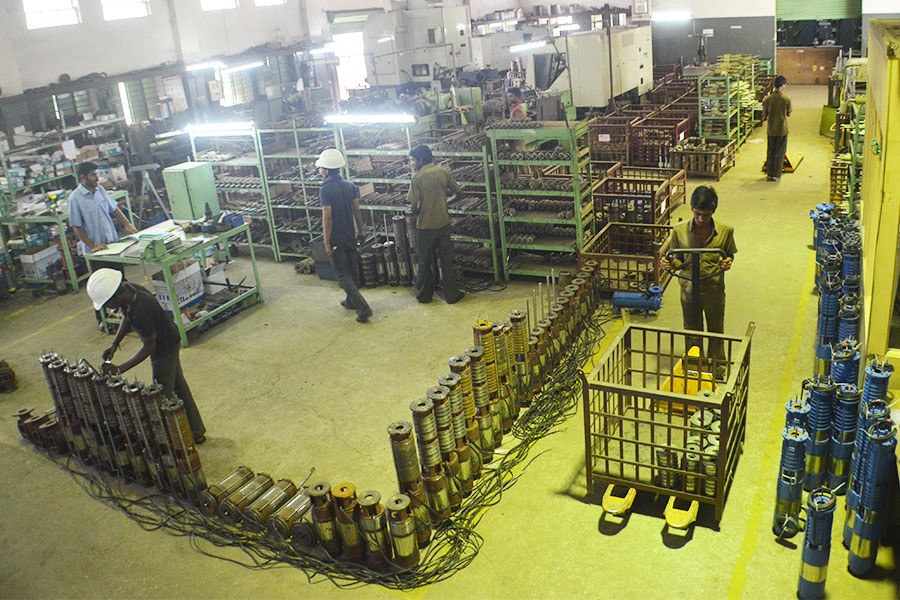 EKKI Group strongly believes in integrating Service & Product offering. Any of their produce should not stay stranded of its purpose for any reason. The service sections functions with strong mission to deliver repaired pump sets within 8 hours from the time the pump sets reached its service division. The authorised service centers across the country with adequate spare parts helps customer get theirs pumps repaired and upgraded locally. In addition they also provide technical consultancy and also on-site and off-site services.
EKKI Technology Center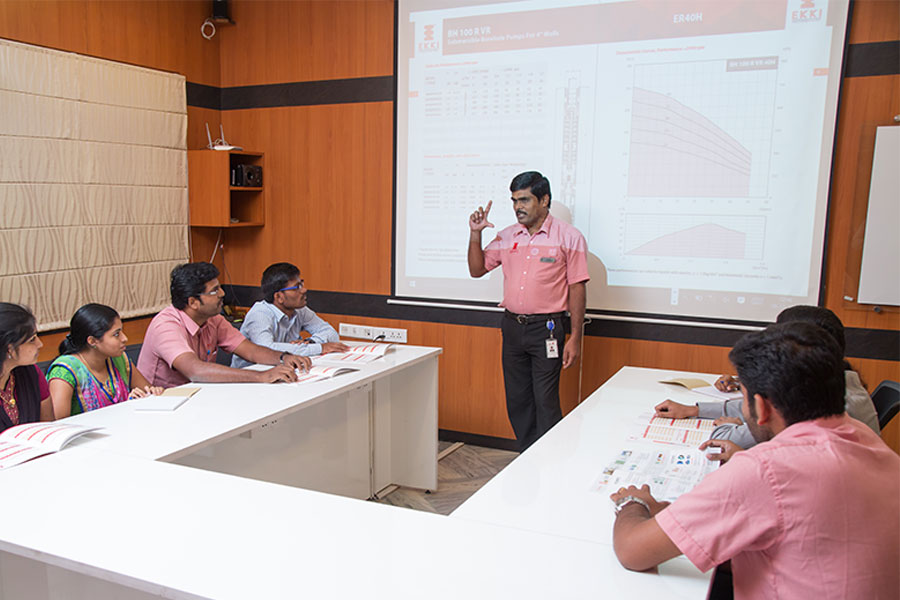 Established in the year 2015, The EKKI Technology Center is an exclusive unit that is dedicated to the development of new pumping technologies. A dedicated team works on the development of new product ranges, improvement of our existing products and foster superior manufacturing and process technologies for the Group.
EKKI Distribution Center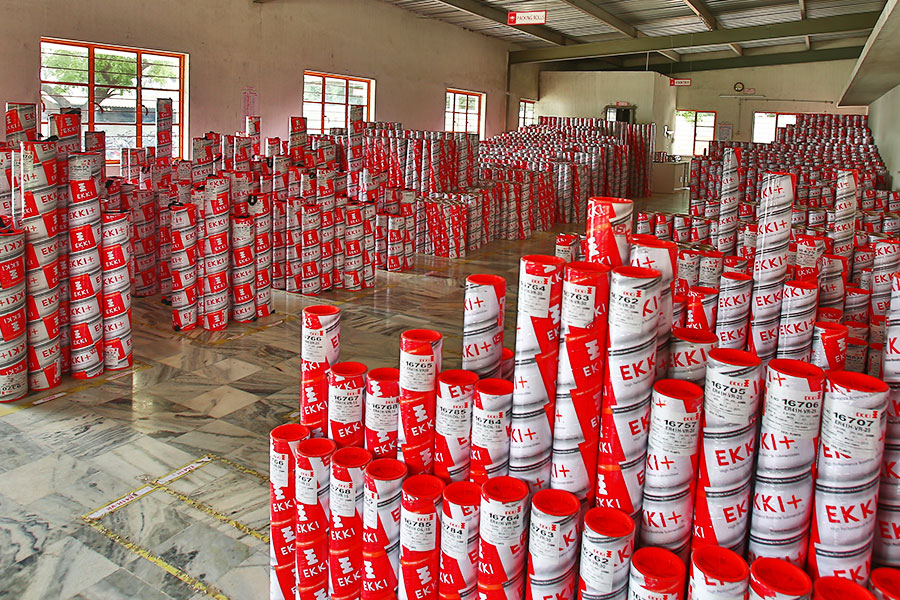 This newly built Facility holds all of the Group's Pumps, Systems and Spare Parts that distributes EKKI and DECCAN Brand products to Distributors, Dealers and Service Centers across India and globally. This facility was built to offer greater cost efficiencies, reduce shipping times and increase service capabilities for our channel partners.
EKKI Academy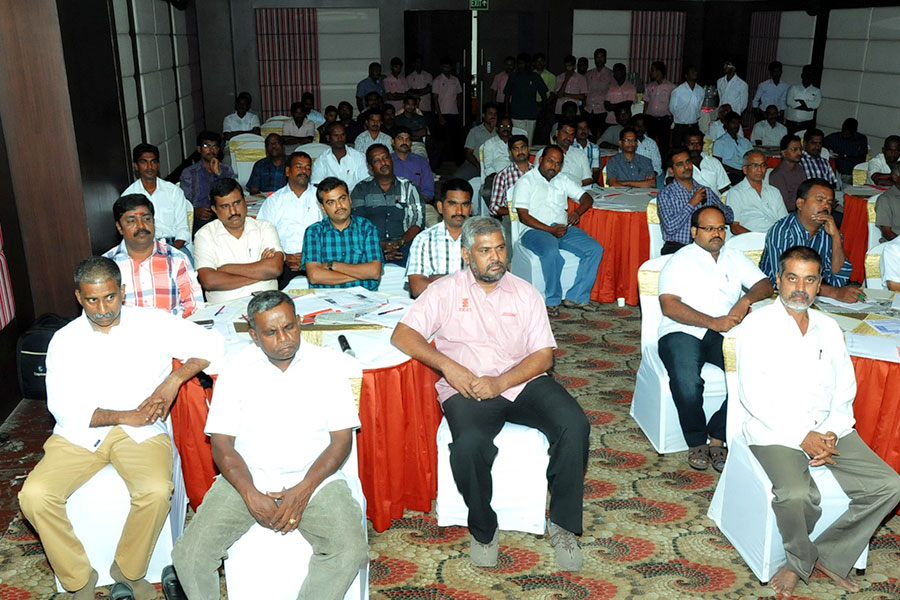 The education and training of industry partners have been an essential part of EKKI group's corporate philosophy. The EKKI academy supported by resource persons, offers a wide variety of training courses all the year-round. The academy brings the actual users close to production methodology and system.  The technicians get a first hand knowledge about pumps and systems. Today the EKKI academy is committed itself to train more than 10,000 actual users in a year.